We offer individual tests in case you are concerned about a single infection, or if you are retesting to see if an existing infection has been cleared after treatment. We also make it affordable by offering tremendous discounts on each individual STD test and thereby giving you the lowest Prices in the USA! Please select tests from the list below. And, as a reminder, if you want Free STD Testing included in additional to our already included price discounts, simply choose one of the two 10 Test Panel Packages offered in the previous section above. Select the check box next to each individual test you would like. Users can select as many check boxes as necessary from the list. After you have made your selections, click the "Get My Test Now" button.
10 Test Panel Pricing (Includes 8 FREE STD Tests)
Doctors recommend our full 10 Test Panel
Our 10-Test Panel is a comprehensive STD testing package that tests for the most common bacterial and viral STDs in the United States. This inclusive STD testing panel has been carefully designed by our physicians to provide you with complete peace of mind. When you choose the 10 Test Panel package (2 options below), you are receiving 8 FREE STD tests and only paying for 2 thereby allowing you to receive the lowest Prices in the USA! You get the following STD Tests included for FREE: Herpes 1; Herpes 2; HIV 1 & 2 Antibody (4th Generation); Hepatitis A; Hepatitis B; Hepatitis C; and Chlamydia Tests when you purchase the Gonorrhea & Syphilis STD Tests at regular price within any of the 10-Test Panel Package offers (available today only).
If you are concerned about recent exposure, we recommend adding our HIV RNA Early Detection Test. Our HIV RNA Early Detection Test can detect an HIV infection as early as 6 days after exposure and is conclusive if taken 9-11 days post exposure. Our standard HIV test is a 4th Generation HIV 1 & 2 Antibody/Antigen test that can detect HIV as early as 2-3 weeks after exposure.
HIV Type 1
Herpes 1
Hepatitis A
Hepatitis C
Gonorrhea
HIV Type 2
Herpes 2
Hepatitis B
Chlamydia
Syphilis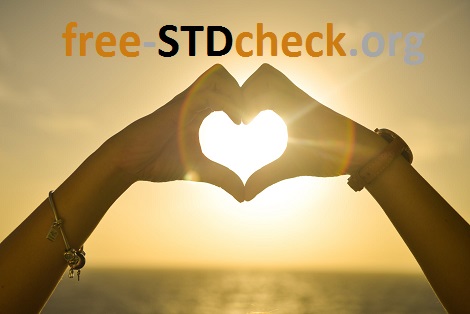 Very fast and easy. I went to the lab the same day and was in and out in 5 minutes. I received my results in 24 hours.
---
Overall Patient Rating
9.9/10
Based on 6841 Reviews
We Have the Lowest Prices in the USA because we offer FREE STD Testing with your purchase order! Our Service Includes:
FREE & Affordable Private STD testing services

The fastest results possible - available in 1 to 2 days

Doctor consultations available for positive test results
FDA-approved tests performed in CLIA-certified labs

Private ordering online or by phone

Care Advisors available at 1-800-495-7178
Complete STD Testing at Unbeatable Prices
You may be concerned about the best time to test for STDs. If you have had unprotected sexual contact, our doctors recommend testing 3 weeks after initial exposure, and again 3 months after to confirm your initial diagnosis. This is the best way to ensure you test at the right time because different sexually transmitted infections become detectable at different times. To know what test is right for you, use our physician- approved Test Recommendation Tool or call our Care Advisors at 1-800-495-7178. We also make it affordable by giving you both FREE testing and the lowest Prices in the USA!
---
Why test with free-STDcheck.org?
We give you FREE testing and the lowest Prices in the entire USA!
Private and Confidential STD Testing Service
We are the only testing service to offer FDA-approved HIV RNA Early Detection testing
We have over 4,500 convenient testing locations nationwide
Our all-inclusive 10-Test Panel tests for all common STDs, including hepatitis A and HIV-2
Fast test results in 1-2 days; Your results will be sent to your online account as soon as they are available
Doctor consultation and treatment available upon positive test results
All testing services are approved and managed by our physicians
What are the differences between the HIV RNA test and the HIV 4th Generation Antibody test?
The HIV RNA test can detect HIV sooner than any other HIV test; as early as 9-11 days after exposure. The HIV 4th Generation Antibody test can detect HIV 2-3 weeks after exposure. The HIV RNA test detects the HIV virus in the blood by seeking out its genetic material (RNA), whereas the HIV 4th Generation Antibody test detects HIV antibodies and antigens. Antibodies are proteins created by the body's immune system to try to destroy foreign substances like bacteria or viruses, in this case HIV. Antigens are the foreign substances that cause an immune response-- the HIV Antibody test detects HIV p24 antigens.
What happens next?
Free-STDcheck.org makes testing for STDs fast and convenient. Select a testing center closest to you using your zip code. Once you complete your order, your Lab Requisition form and your test code will be available in your secure online account. This test code tells the lab technician which samples to collect. Take your Lab Requisition Form or your test code to your preferred testing center, where the technician will collect the required samples. STD tests usually take 5 minutes or less. Your results will be available in your online account in 1-2 days.
Do I have to set an appointment?
No, it is not necessary for you to set an appointment for STD testing. However, our test centers do not accept payment, so you must place your order and submit your payment online or over the phone before visiting the test center nearest to you. Once you have placed your order, you can visit one of our 4,500 conveniently located testing centers. All testing centers are open during regular business hours and some are even open on Saturdays.
Will everyone at the Lab Center know what I'm getting tested for?
No. Our lab centers test for many diseases other than STDs. No one will know the specific diseases that you are being tested for.
The lab centers are designed to be comfortable and private. There is no waiting area. You walk in, give your blood/urine samples, and walk out in usually less than 5 minutes.
Is this private?
We go well above and beyond standard industry practices to provide you with the utmost privacy and confidentiality. Your results will not be put into your permanent medical file or be sent to any insurance company. We will also NEVER release your billing information to any third parties.
Confidentiality is our number one priority at free-STDcheck.org. We follow the same privacy laws as physicians do. We are required to abide by the The Health Insurance Portability and Accountability Act (HIPAA).
How does the doctor consultation work?
If you test positive for any STD using our services, we provide a free, over the phone doctor consultation. During this phone call, the doctor will discuss treatment options for the STD you've acquired and may provide prescriptions at his or her discretion.
Is there anything I have to do before or after the test?
It depends on the type of test you are taking. If you are taking a blood test for STDs such as HIV, syphilis, hepatitis A, B & C, oral herpes or genital herpes, then no preparation is required before the test. If you are taking a test that requires a urine sample, like chlamydia or gonorrhea, do not urinate for at least one hour prior to testing. Besides that provision, no further preparation is needed.
After taking your STD test, the only thing you need to do is wait 1-2 days for your test results. If your results come back positive, we can provide you with a doctor consultation and present you with treatment options.
How soon can I take the test after ordering?
You can take your STD test as soon as you have completed your order and have received your Lab Requisition Form or confidential test code in your email. Our lab technicians require the form or code in order to collect the samples needed for your STD test. The testing centers are open during normal business hours with some open on Saturdays. Visit the testing center nearest you at your convenience.
How long is the lab visit?
Testing for STDs with free-STDcheck.org usually takes 5 minutes. When you walk into any of the test centers, the technicians will ask for your Lab Requisition Form or confidential test code, which tells them what samples to collect. There is no wait time to get tested and no paperwork to complete.
Do I need to bring anything to the lab for my test?
We do not require you to bring anything to the test center other than your Lab Requisition Form or confidential test code that you will receive via email after you place your order. To complete your STD testing, only a blood and/or urine sample is required. These samples will be collected when you arrive at the test center. Typically, your results will be available in your secure account in 1-2 days.